Becoming a caregiver
Becoming a caregiver can be a big decision for you and your whānau or family. It's a very important role which is why there are several steps.
How long it takes to become a caregiver depends on several things. We'll support you along the way.
There are five steps to follow.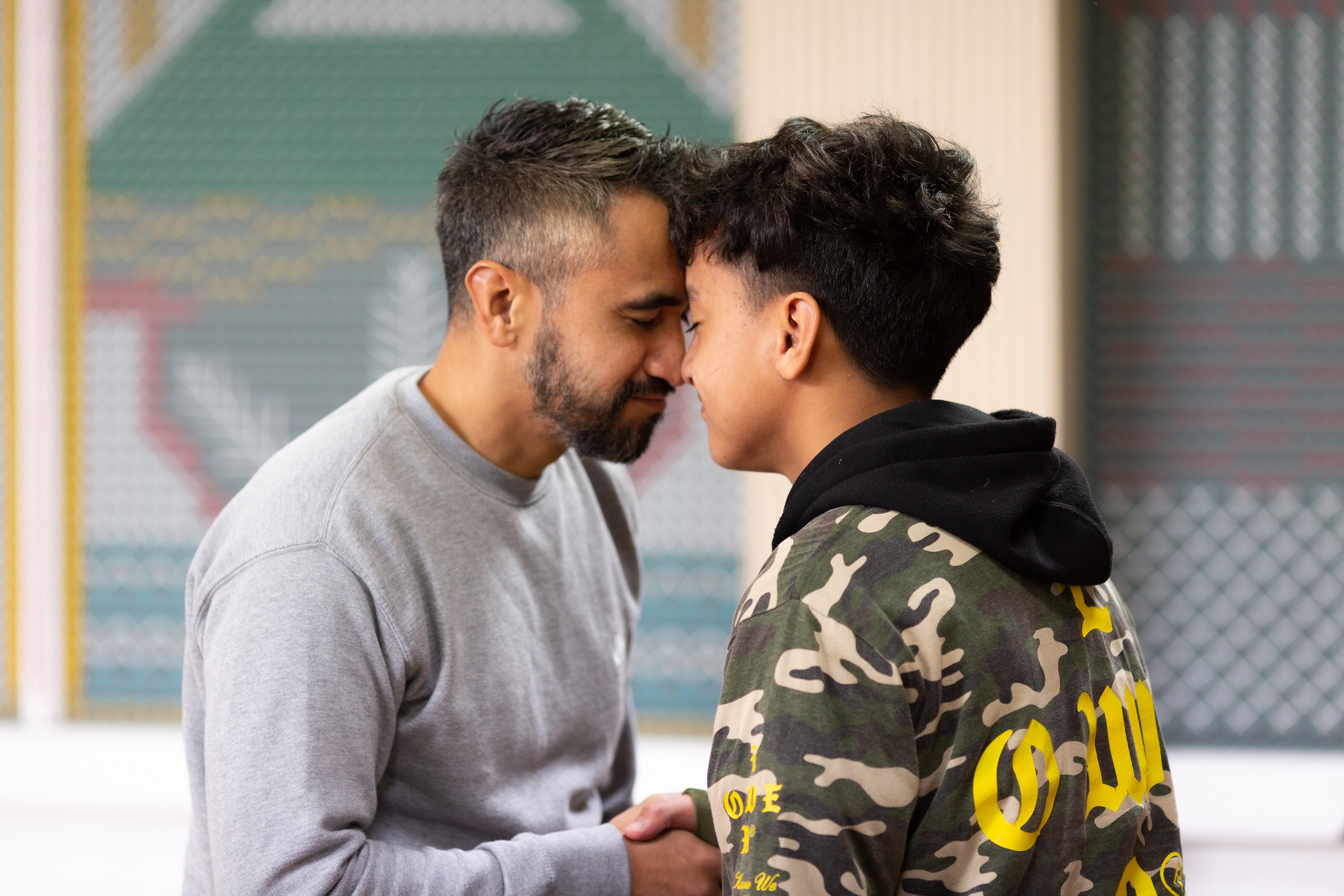 1. Enquiry
Complete our online enquiry form and we will contact you to talk about the role and answer any questions you have.
Enquire now
2. Making an application
To apply you must complete an application. We'll give you an application pack either in person or send it by email or post. You choose.
If you have any questions or need support completing your application, just give us a call on
The application pack
This includes:
application forms
medical forms for your doctor to complete
a request for two types of ID and consent to go ahead with Police vetting and searching our records for any existing information
a request for the names and details of two people to be referees
a request for two forms of ID for household members and regular visitors 18 years and older, plus consent to go ahead with Police vetting of these people and to search our records for any exiting information.
When tamariki come into your care, your caregiver social worker will be there to give you on-going support. At the outset, you and your caregiver social worker will develop a support plan to identify your needs as a caregiver and how we can best support you.
3. Prepare to Care learning
The Prepare to Care programme is designed to help you begin your journey as a caregiver with confidence. The goal of the programme is to ensure you have an understanding of your role and are ready to provide safe, stable, loving care for tamariki and rangatahi.
4. Your assessment
A social worker from your nearest Oranga Tamariki office will get in touch about your assessment and learning.
We also need to do an assessment of your household to ensure that tamariki will be in a safe, stable and loving home where their needs are responded to and their wellbeing nurtured.
A social worker will meet you at home to talk over several things. These include:
your experience and strengths
your ability to promote wellbeing
your ability to nurture different cultures
the safety of your home and vehicle
what support you might need as you provide care for tamariki.
5. Ready to care
We'll keep in touch throughout the process to let you know how your application is progressing. Once you have been assessed and completed the learning, we'll let you know if you have become an approved Oranga Tamariki caregiver.
Published: December 4, 2017 · Updated: March 24, 2022