Who can be a caregiver?
We find and support the right caregivers to provide safe, stable, loving homes for tamariki and rangatahi in need of care.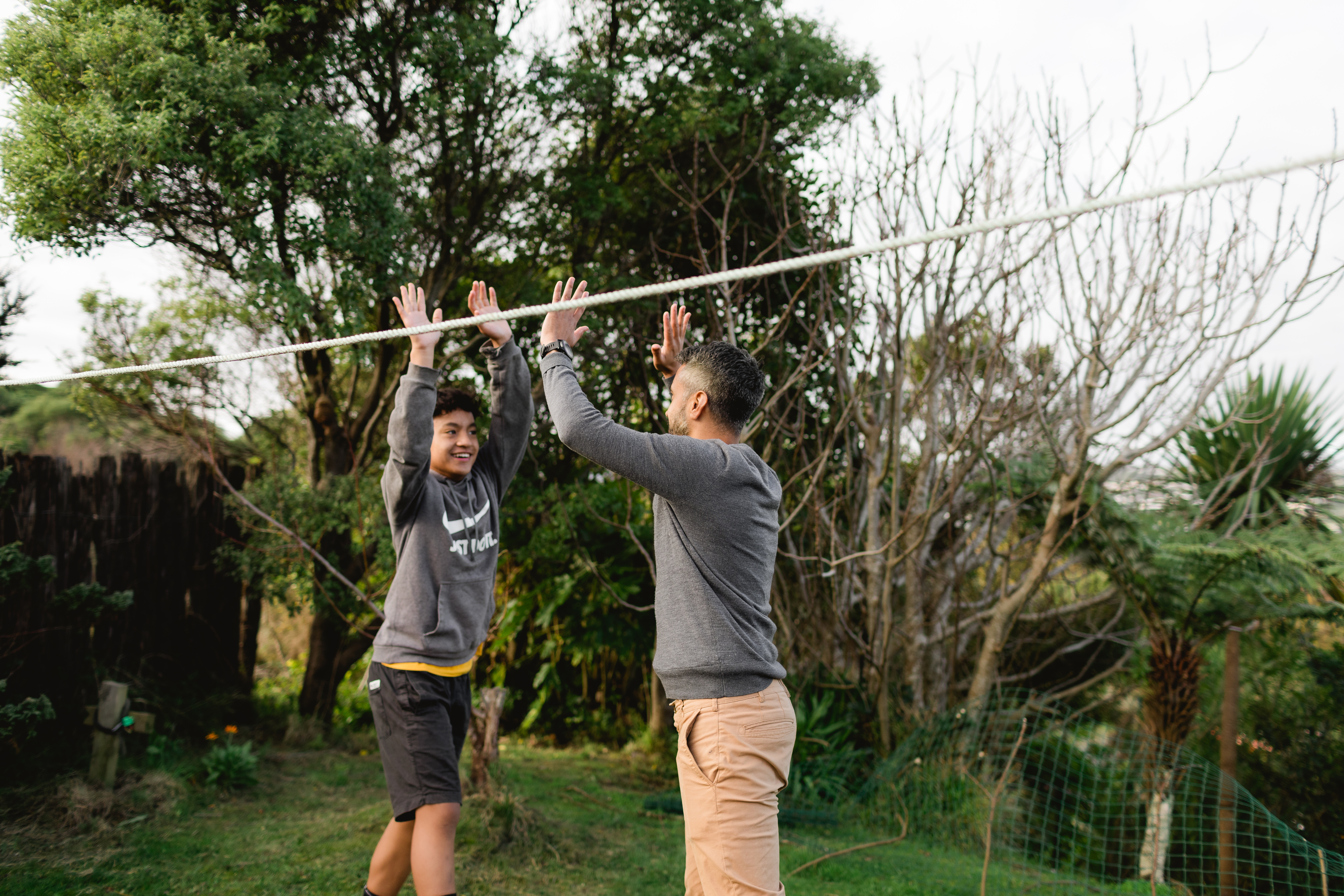 Oranga Tamariki caregivers
Caregivers have a diverse range of backgrounds, cultures and experiences – just like the tamariki and rangatahi they care for.
Every caregiver is unique. They're connected through their willingness to help, and the aroha they have for the tamariki and rangatahi in their care.
More than half of our caregivers look after tamariki or rangatahi from their extended whānau, and we support them to do this. Others have opened their homes because they are passionate about caring for tamariki in need of support.
Tamariki and rangatahi have told us they need caregivers who make them feel loved and part of the whānau, and help them learn, heal and grow.
People who provide care for tamariki and rangatahi through Oranga Tamariki need to be permanent New Zealand residents or New Zealand citizens.
Being a caregiver with Oranga Tamariki is voluntary, with financial help provided to meet the day-to-day expenses that looking after a tamaiti or rangatahi involves.
Caring for tamariki and rangatahi
Tamariki and rangatahi have told us they need caregivers who:
make them feel welcomed and loved
provide more than just

kai

, shelter and supervision, by helping them feel part of the caregiving whānau for the duration of their stay
meet a range of needs and help them to learn, grow and heal
can persevere and be patient, no matter what
support them to maintain relationships with their friends and whānau
help them develop skills, knowledge and experiences to prepare them for young adulthood.
Our priority is always to find a caregiver from within the wider whānau or community of the tamaiti, who can offer them a safe, stable, loving home for as long as needed. We do this in several ways, including through family group conferences, hui a-whānau, and our Whānau Care partnerships.
Sometimes we need non-whānau caregivers to open their home to a tamaiti or rangatahi until they can safely return home or until we find a caregiver from their wider whānau. We support our non-whānau caregivers to keep tamariki in their care connected to their whānau and whakapapa.
We sometimes need both whānau and non-whānau caregivers who can care for tamariki and rangatahi in an emergency, or when their usual caregiver takes a break.
Whānau Care partners: caring for tamariki Māori
Around 70% of tamariki and rangatahi in care are Māori, and we're working in partnership with iwi and kaupapa Māori providers to connect tamariki Māori in care to caregivers from their whānau, hapū or iwi.
Together we support our Whānau Care partners to determine their best ways of caring for their tamariki and rangatahi.
Our Whānau Care partners are all slightly different based on their aspirations for their tamariki, so the models of care we co-design with them differ from partner to partner. The end goal is always the same though – to connect tamariki and rangatahi Māori in care to their whakapapa through well-supported whānau caregivers.
If you're interested in becoming a whānau caregiver with one of our Whānau Care partners, please get in touch with us on 0508 227 377 (and select option 1, for caregiver enquires) and we can see if one of our partners would be a good fit for you.
Interested in caring for a tamaiti or rangatahi?
Oranga Tamariki supports both whānau and non-whānau caregivers.
Check out the pages in this section to find out what's involved, including financial assistance and learning opportunities for caregiving whānau.
Published: February 13, 2023 · Updated: February 13, 2023